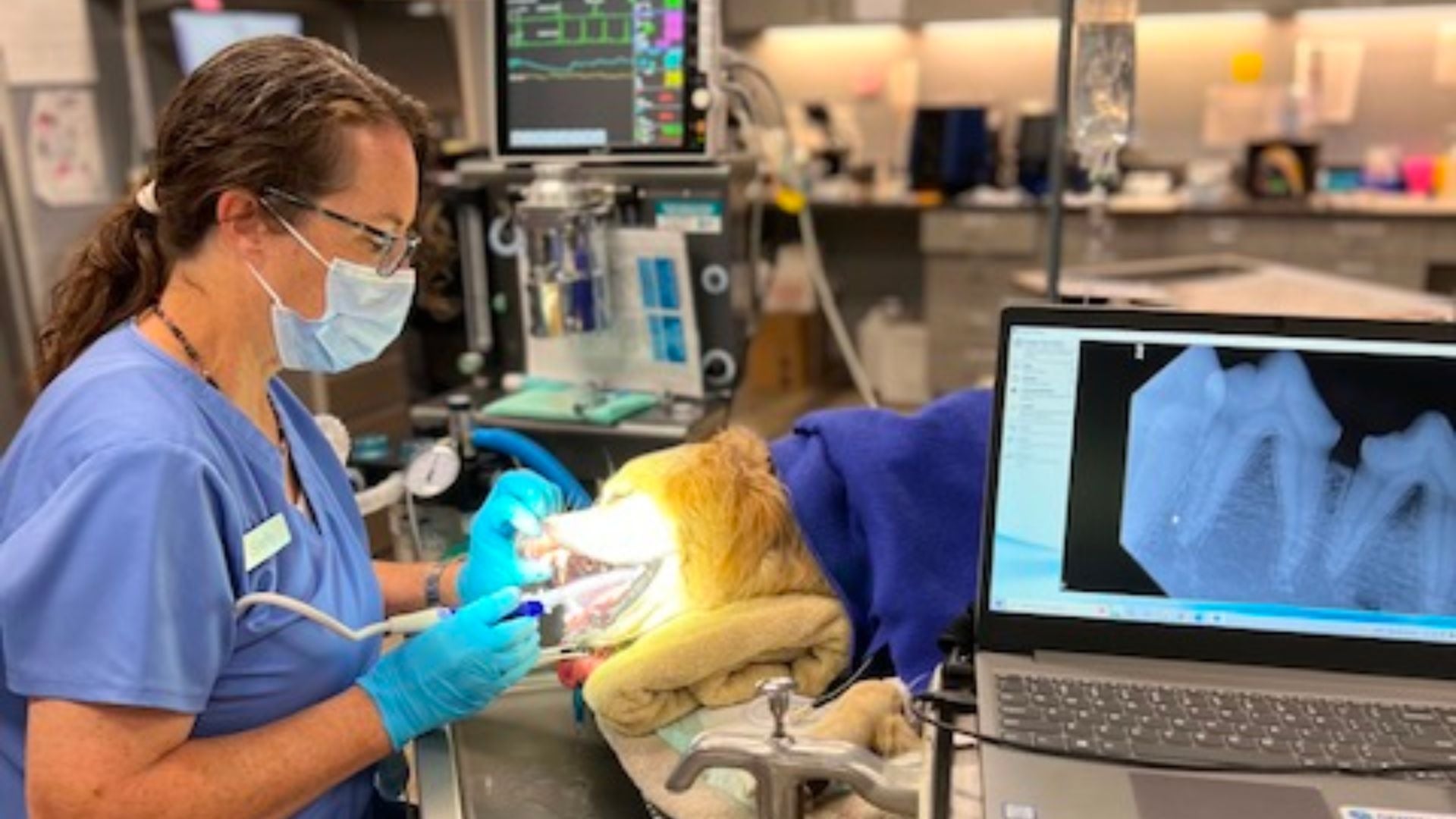 Dental disease is the most common disease diagnosed with companion dogs and cats. By age 2, up to 80% of pets have some degree of dental disease.
At home dental care is crucial to keep the mouth healthy. Just like people, pets develop daily plaque accumulation. If this is not removed daily, then it builds on itself and leads to calcified tartar/calculus-this is the hard, brown substance on the surface of the teeth. When tartar contacts the gumline, it causes the gums to become inflamed (gingivitis), which leads to inflammation and destruction of the periodontal ligament that surrounds and stabilizes the roots of the teeth. Once this happens, it can cause the teeth to become loose, infected, and ultimately the need for these teeth to be extracted.
In addition to at-home dental care, regular professional dental cleanings are essential to maintaining good oral health. How often this is needed is dependent on your pet and your level of at-home care. Professional dental cleanings and examinations involve general anesthesia—this allows your pet to have a thorough oral evaluation, which includes:
Complete examination of your pet's teeth, gums, and oralcavity

Dental radiographs to assess tooth root health (where the majority of disease hides!)

Scaling and polishing of teeth

Extraction of diseased teeth if warranted
We offer COHAT (Complete Oral Health Assessment and Treatment) procedures under anesthesia Mondays-Fridays. Schedule an oral health consult with one of our doctors to determine if your pet is a candidate!
For resources on approved dental care products and chews, checkout the Veterinary Oral Health Council's website at www.vohc.org.