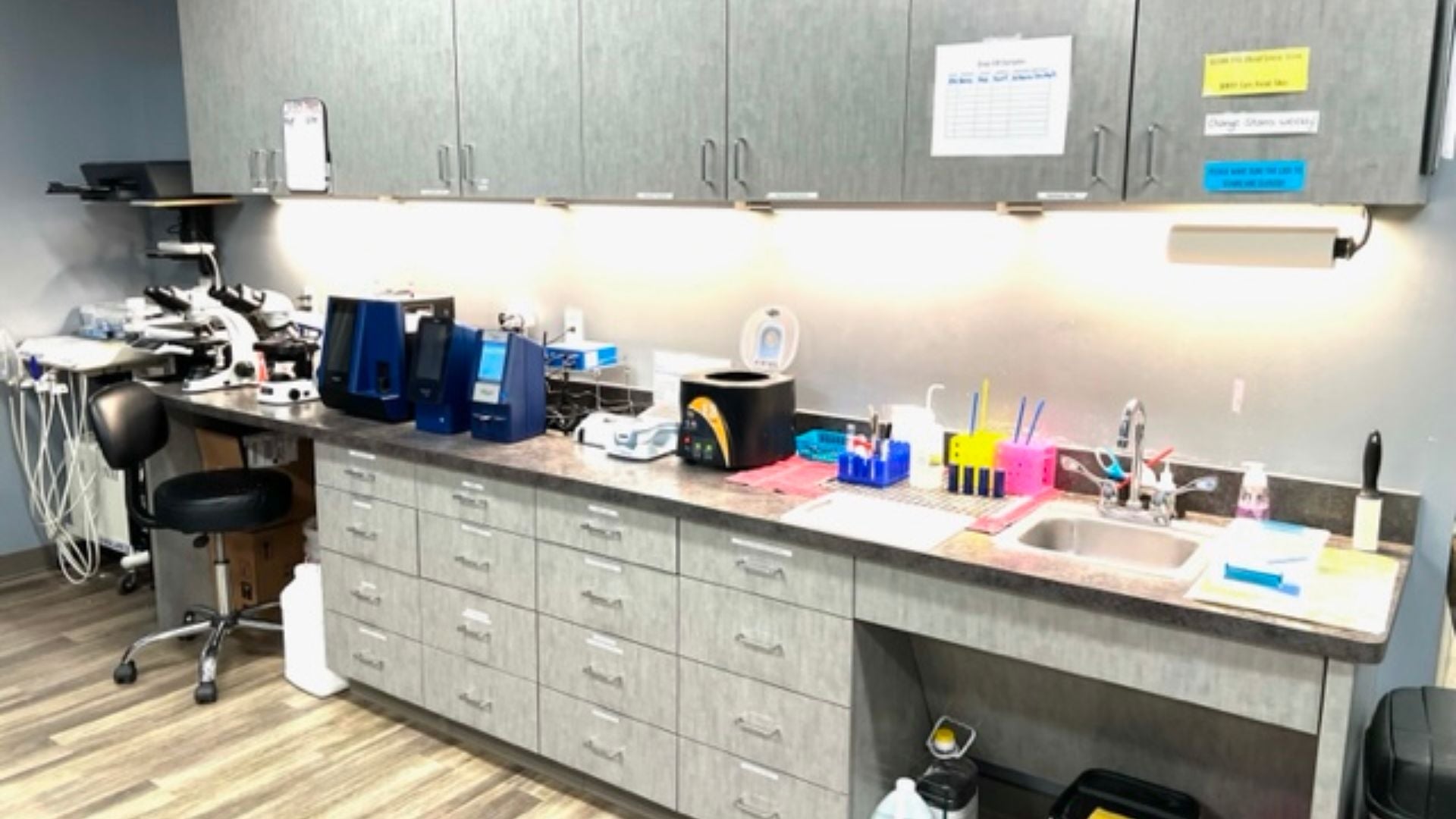 Our in-house laboratory helps us obtain information about your pet's internal health. During your visits with us, we can have valuable information to help guide us with treatment decisions that your pet may need.Our in-house laboratory offers:
CBC (Complete Blood Count): Evaluates white blood cells, redblood cells, and platelets.

Chemistry profile: Assesses internal organ function including liver, kidneys, electrolytes, glucose, and protein levels

PT/PTT: Assesses your pet's platelet clotting function.

Urinalysis: Evaluates your pet's urine for potential infection, crystals, or evidence of kidney disease or diabetes.

Fecal testing: Looks for intestinal parasites, which are very common in our region.

Heartworm testing: Tests for Heartworm Disease, which is very common in our region.

Common viral testing: FIV/Leukemia for cats, Parvovirus for dogs

Microscopic evaluation of various needs: testing skin/ears for infection and mites, assessing aspirates from tumors

Radiographs/Ultrasound: Imaging modalities that help us gather information about your pet's internal organs and skeletal structures.
For tests that are not available in-house or for cases that do not require same-day results, we have several additional laboratory services through Antech, our outside laboratory.