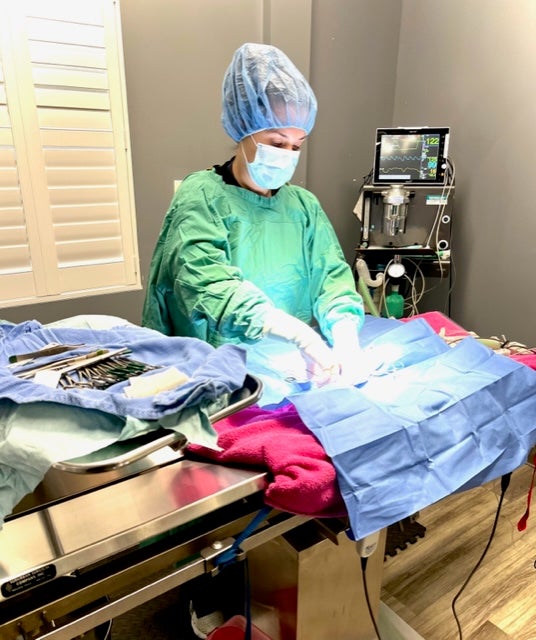 We offer a variety of surgical procedures for our patients, and we have your pet's safety and comfort as a top priority. When your pet is under anesthesia, your pet's vitals will be monitored closely (including heart rate, respiratory rate, oxygen saturation, blood pressure, body temperature and EKG) while receiving IV fluids for cardiovascular support and external heat support to maintain body temperature. A technician or assistant will be close to your pet monitoring these parameters while one of our doctors performs surgery. Pain control is also closely assessed to make sure your pet is as comfortable as possible during surgery andafter. Surgical procedures offered include, but are not limited to:
Spays and Neuters

Mass removals

Aural Hematoma Repair

Cystotomies for bladder stone removal

Intestinal surgery
Please call us to schedule a surgical consult for your pet!